February 14, 2023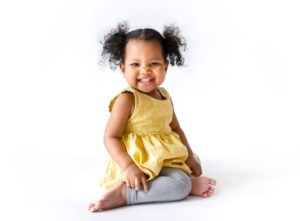 In discussions about children's oral health, we often hear about things like cavities and gum disease. Those problems are certainly worthy of attention. However, an aspect of oral health that often gets overlooked has to do with how the orofacial structures, such as the tongue and lips, function. When they are not in proper working order, serious problems can result. Fortunately, orofacial myology therapy can help. Could your child benefit from orofacial myology therapy? This blog post can help you discern the answer to that important question.
When Is Orofacial Myology Therapy Needed?
Often, orofacial myology therapy is necessary after a child undergoes treatment for lip or tongue tie. Lip tie occurs when the piece of tissue between the lip and the gums (called a frenulum or frenum) is too short or thick. Tongue tie is a condition characterized by a thick or short frenulum between the tongue and the floor of the mouth.
Lip and tongue tie are usually treated with a simple and fast surgery known as a frenectomy. After the procedure, the patient's lip or tongue is able to move freely. However, its previous restrictions may have caused the child to develop some bad habits with the way they use these structures. Orofacial myology therapy may be needed to train them on how to properly use these parts of their mouth.
Of course, orofacial myology therapy may be needed even when a child never had lip or tongue tie. It can help to correct issues caused by problems like prolonged thumb sucking or excessive pacifier use.
Indications for Orofacial Myology Therapy
Here are some signs that your child may need orofacial myology therapy:
They often breathe through their mouth rather than their nose.
They have trouble articulating certain sounds, even after they have attended speech therapy.
Your child's dentist has informed you that they show signs of tongue thrust (a condition wherein the tongue rests too far forward in the mouth).
They snore loudly or exhibit other signs of a sleep disorder.
How Orofacial Myology Therapy Can Help
If you believe your child needs orofacial myology therapy, bring them in for a consultation with an orofacial myologist. (Note that orofacial myology therapy is often called myofunctional therapy, so you may need to use both terms when searching for a qualified care provider.)
Over the course of several appointments, the therapist will work with your child to help them learn to properly use their oral structures. Essentially, orofacial myology therapy is like physical therapy for the mouth! The exercises used therein can help your child to breathe better, chew food more easily, speak more clearly, and experience other benefits.
Orofacial myology therapy can play an important role in your child's development. If you believe your little one needs it, the time to act is now!
Meet the Practice
Dr. Maggie Davis is a pediatric dentist who has performed hundreds of frenectomies using advanced laser technology. She is happy to refer patients for orofacial myology therapy when needed. If you would like to speak with her about your child's situation, contact the Florida Tongue Tie Institute at 727-786-7551.
Comments Off

on Could Your Child Benefit from Orofacial Myology Therapy?
No Comments
No comments yet.
RSS feed for comments on this post.
Sorry, the comment form is closed at this time.