January 6, 2023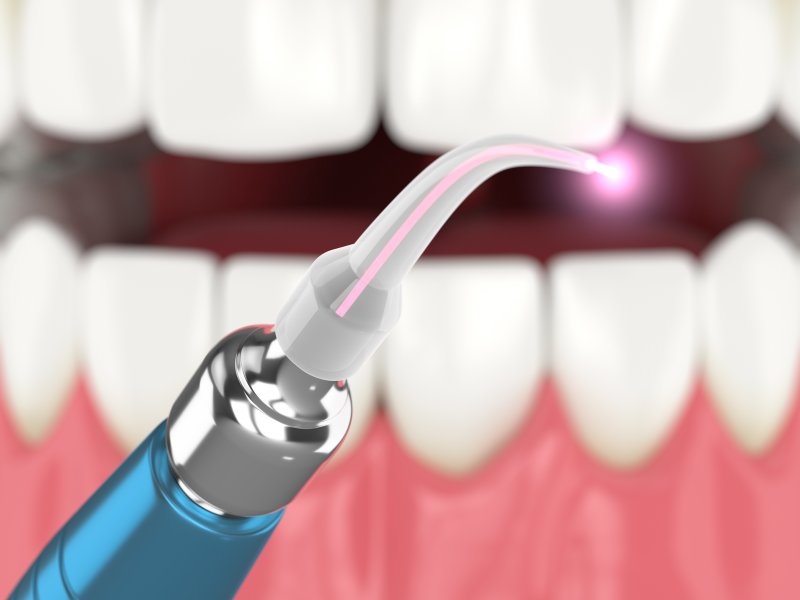 Does your child have a lip or tongue-tie? Are you concerned they may struggle as a result? This is common among parents who are unsure of how to address this kind of problem. Fortunately, there is a clear answer – a frenectomy. Of course, what you may not realize is there are two types: those performed the traditional way with scalpels and sutures and those that rely on dental lasers. If you want to know what the difference is between a traditional and laser frenectomy, read on.
What is a Traditional Frenectomy?
In the past, traditional frenectomies were the only way to treat lip and tongue-ties. Dating back centuries, physicians performed these procedures using sharp objects.
Nowadays, many dentists still rely on traditional instruments to complete this type of treatment, which include scalpels and sutures. Using this method, although it is effective, it is known to cause more bleeding, swelling, and require a longer recovery.
What is a Laser Frenectomy?
Unlike traditional frenectomies that rely on sharp objects to release the tissue, laser frenectomies are vastly different. The ones used by specialists today are often referred to as soft tissue lasers because they can easily maneuver along the gums and other similar surfaces inside the mouth.
One of the most common lasers is the LightScalpel CO2 Laser. This device uses a concentrated beam of light that is highly precise in treating the affected area.
When treating an infant, child, teenager, or adult with laser dentistry, a specialist can quickly move the laser along the tissue, releasing it so that it is no longer restricted. During this process, it cauterizes the wound to prevent bleeding and swelling, and it reduces the recovery time significantly, which is vastly different than frenectomies performed using traditional methods. Also, because it closes the area, it sterilizes the tissue as well, so there is a lower risk of infection.
Which One is Right For Your Child?
The only way to know which one is right for your child is to speak to your child's dentist or lip and tongue-tie specialist. After a thorough evaluation, they can determine how best to move forward. However, these days, it is unlikely that your little one will be recommended for anything other than a laser frenectomy.
Apart from offering a more precise, accurate, and quicker approach, it is considerably more comfortable than using regular scalpels and sutures. Not to mention, your child will recover quickly, making it a more attractive method for both children and parents.
Laser dentistry is one of the most advanced solutions used today, so if your little one needs help to release a restricted lip or tongue-tie, consider the advantages that come with choosing a laser frenectomy.
About the Author
Dr. Maggie Davis earned her Doctor of Dental Surgery and completed her pediatric residency at the University of Florida. A board-certified pediatric dentist and Diplomate in the American Academy of Pediatric Dentistry, she is certified in treating infant and pediatric tongue-ties and lip-ties by the American Board of Laser Surgery. She is also a graduate of Dr. Richard Baxter's Tongue Tie Academy and TOTs: Tethered Oral Tissues Program. If you believe your child may be dealing with a lip or tongue-tie, call our office at (727) 786-7551 or visit our website.
Comments Off

on Traditional vs. Laser Frenectomy: Which One is Best?
No Comments
No comments yet.
RSS feed for comments on this post.
Sorry, the comment form is closed at this time.