April 11, 2023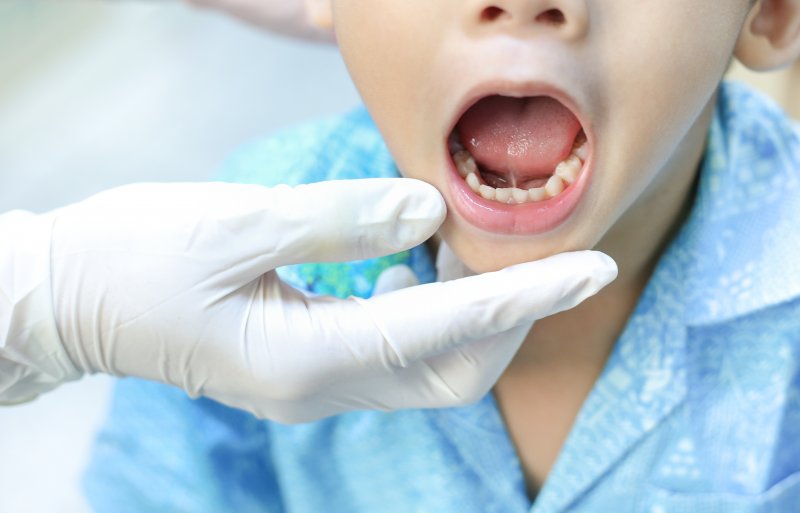 Once you realize that your child has a lip or tongue tie, you may wonder if it's entirely necessary to see a specialist. While it does appear to make things harder such as nursing and bottle feeding, and the fussiness and late-night attempts to feed can be exhausting, you think it may just be a phase that they'll eventually grow out of. But what if that isn't the case at all? Will a lip or tongue tie go away on its own? A local specialist is here with the answer.
What Causes a Lip or Tongue Tie to Form?
A lip or tongue tie refers to the restricted tissues that are located behind the upper lip or underneath the tongue. Making it difficult for infants, children, and even adults to eat, breathe, or speak clearly, this condition forms during birth.
When these restricted tissues, also known as lingual frenulums, do not separate like they are supposed to before a baby is born, it can make breastfeeding and bottle feeding much more difficult.
To date, there are no defined explanations as to why this happens, but many researchers have pointed to genetics as one of the more commonly found reasons.
Can They Go Away on Their Own?
No, a lip or tongue tie cannot go away on its own. Instead, it will need to be treated by a trusted specialist. Otherwise, as your child gets older, the problems will change and potentially worsen.
Unlike babies that have trouble nursing and taking a bottle, children may develop a speech impediment or struggle to breathe normally while asleep.
Even adults can suffer the repercussions of an untreated lip or tongue tie, succumbing to a change in the way they speak as well as difficulty swallowing certain foods.
How Can a Lip and Tongue Tie Specialist Help?
Yes, seeing a lip or tongue tie specialist is the best way to get help for your child's condition. They can recommend a procedure known as a frenectomy, which is designed to eliminate restricted tissue.
Using a soft tissue dental laser, LightScalpel, your child's specialist will numb the area with a local anesthetic before using the concentrated beam of tissue to release the banded tissue. One of the greatest benefits of this type of procedure is that it cauterizes when making a small cut. This minimizes the potential for extensive bleeding and swelling. In no time at all, the process is complete.
Requiring no scissors, scalpels, or sutures, a dental laser creates optimal precision and accuracy for better results.
By addressing your child's lip or tongue tie early on, it is much more comfortable for everyone and produces long-lasting, life-changing results.
About the Author
Dr. Maggie Davis earned her Doctor of Dental Surgery and completed her pediatric residency at the University of Florida. A board-certified pediatric dentist and Diplomate in the American Academy of Pediatric Dentistry, she is certified in treating infant and pediatric tongue-ties and lip-ties by the American Board of Laser Surgery. She is also a graduate of Dr. Richard Baxter's Tongue Tie Academy and TOTs: Tethered Oral Tissues Program. If you believe your child may be dealing with a lip or tongue tie, call our office at (727) 786-7551 or visit our website.
Comments Off

on Can I Wait to See If My Child's Lip or Tongue Tie Will Go Away?
No Comments
No comments yet.
RSS feed for comments on this post.
Sorry, the comment form is closed at this time.