June 15, 2023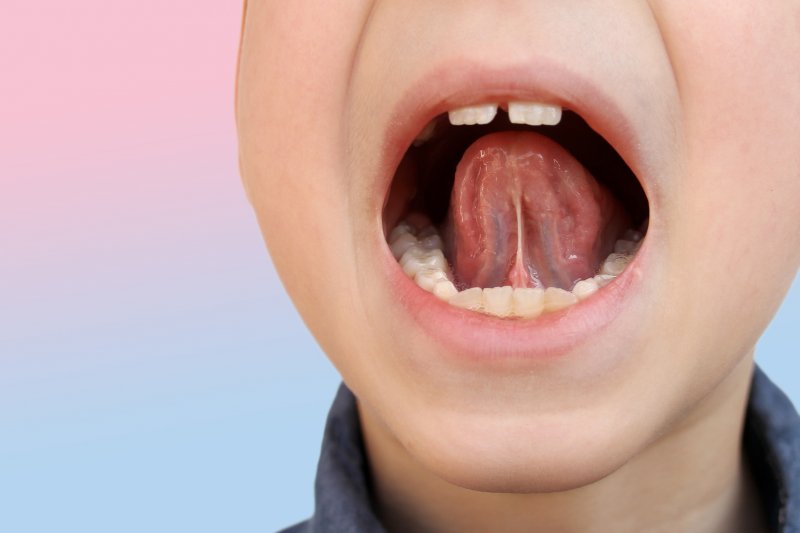 It may not always be easy to know whether your child's lip or tongue-tie is posing a serious problem, but it's also possible that some situations may not be serious enough to warrant a procedure. The only way to know for sure is to schedule an appointment with your child's dentist to find out more. Before this meeting, though, you'll want to make sure that you come equipped to learn, so here are three questions to ask before considering a lip or tongue-tie revision.
Is It Necessary For My Child to Undergo Lip or Tongue-Tie Treatment?
It depends on the case. Not all children need a frenectomy; however, those who do will immediately experience relief from the difficulties posed by a restricted lip or tongue.
When meeting with your child's dentist to discuss the potential for this type of procedure, you'll find out how severe their lip or tongue-tie is. If the band is short and thick, there is a good chance they may need to have it revised.
During the appointment, their dentist will examine their tongue and/or lip mobility, their airway, and how much tension exists within their neck and shoulders. Depending on the findings, a frenectomy may be necessary for your child to eat, speak, and breathe freely.
What Will the Procedure Be Like?
Knowing how the procedure will be performed can help to put you and your child at greater ease. Fortunately, many dental professionals use specialized CO2 lasers that are precise and target only the restricted tissue.
Because these lasers are gentle, their concentrated beam of light helps to cauterize any blood vessels to reduce bleeding and swelling. It is actually possible to conduct a frenectomy with this type of laser without anesthesia for infants and minimal local anesthesia for young children.
The process itself will take little time, and the recovery will be significantly shortened because of how accurate the laser is in treating the lip or tongue.
Are There Any Risks Associated with a Frenectomy?
When performed by a skilled and properly trained professional, you can expect there to be a minimal risk of complications. However, the most common risks associated with this type of procedure include excessive bleeding, scarring, and possible infection. With the use of a laser, though, this significantly reduces the potential that your child will experience any problems.
Lip or tongue-tie revisions are not necessary for all children, but your child's dentist can help to provide the information you need to make the right decision for your little one's smile and overall health.
About the Author
Dr. Maggie Davis earned her Doctor of Dental Surgery and completed her pediatric residency at the University of Florida. A board-certified pediatric dentist and Diplomate in the American Academy of Pediatric Dentistry, she is certified in treating infant and pediatric tongue-ties and lip-ties by the American Board of Laser Surgery. She is also a graduate of Dr. Richard Baxter's Tongue Tie Academy and TOTs: Tethered Oral Tissues Program. If you believe your child may be dealing with a lip or tongue-tie, call our office at (727) 786-7551 or visit our website.
Comments Off

on 3 Questions to Ask Before Seeking a Lip or Tongue-Tie Revision
No Comments
No comments yet.
RSS feed for comments on this post.
Sorry, the comment form is closed at this time.