July 6, 2023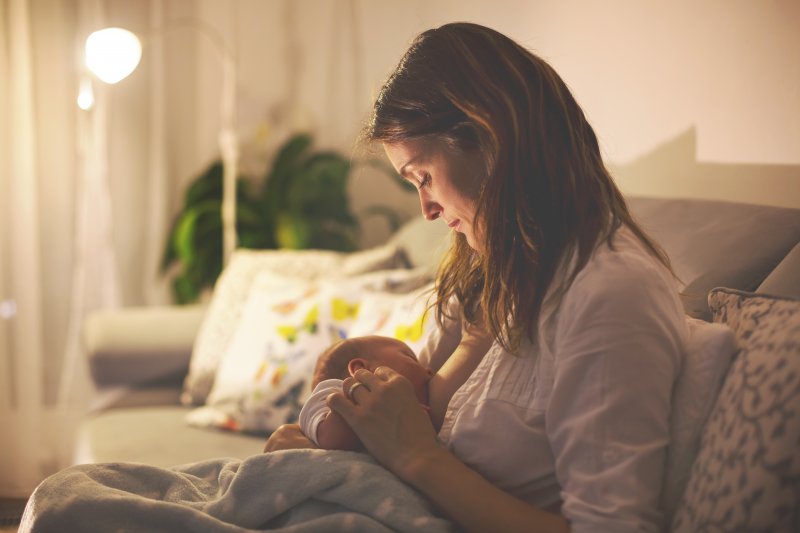 Do you often find your infant upset and fussy without knowing why? It can be difficult to determine the cause of your baby's discomfort. Colic can be one of the most stressful parts of caring for a new addition to the family. A condition that could be causing infant colic is tongue-tie. Continue reading to learn more about tongue-tie as well as its connection to colic.
What Is Tongue-Tie?
Babies who have tongue-ties often have difficulty latching, whether they are being breastfed or bottle-fed. Having a poor latch means that they are more likely to take in excess air when eating. This can result in colic-like symptoms, like crying, pulling up knees, and a bloated stomach. Having a tongue-tie can also cause or exacerbate reflux symptoms.
What Are the Signs of a Tongue-Tie?
It can be challenging to recognize a tongue-tie. Here are some symptoms that you should be on the lookout for if you suspect that your baby may have a tongue-tie:
Difficulty latching
Poor weight gain
Feeds for a long time
Fussy when feeding
Constant hunger
Clicking sound when feeding
Chewing more than sucking
How Are Tongue-Ties Addressed?
If you think your child may have a tongue-tie, there is a simple procedure that can help. A laser frenectomy is a minor surgical procedure in which the tissue that is holding the tongue is removed and loosened to give your child greater function of their mouth.
The procedure involves the use of a highly concentrated beam of light to remove the smallest amount of tissue necessary to achieve the desired results. As it works, it cauterizes the blood vessels and nerve endings to reduce bleeding, discomfort, and inflammation. Most infants don't even need a local anesthetic. The procedure itself usually only takes a few seconds, and the recovery is quick and easy.
What to Expect After Treatment
After the procedure, many babies experience immediate improvement. However, other babies will take some time to recover before seeing results. Every child is different, so some take more time than others to adjust after a laser frenectomy.
If you suspect that your baby's colic could be caused by a tongue-tie, consider reaching out to a lip & tongue-tie specialist. This way, you can discuss the best way to address your child's discomfort.
About the Author
Dr. Maggie Davis is a Board-Certified Pediatric Dentist and Diplomate in the American Academy of Pediatric Dentistry. She holds her Certification in Infant and Pediatric Tongue Ties and Lip Ties given by the American Board of Laser Surgery. She is qualified to work in small mouths and has performed hundreds of tongue and lip tie releases. If you think your child has a lip or tongue-tie, she would be happy to help. To learn more or to schedule an appointment at her office in Palm Harbor, visit her website or call (727) 786-7551.
Comments Off

on The Relationship Between Tongue-Tie and Colic
No Comments
No comments yet.
RSS feed for comments on this post.
Sorry, the comment form is closed at this time.