Dental Team – Palm Harbor, FL
Get to Know
Your Dental Team
Michelle - Tongue and Lip Tie Patient Coordinator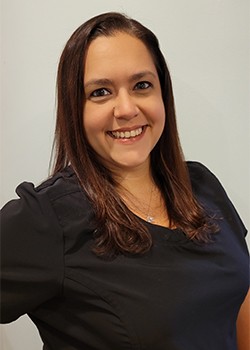 Michelle is a Florida native and enjoys serving her community by providing the utmost patient care for all patients big and small. She is enthusiastic about Tongue and Lip Ties and is always looking to grow her knowledge. She is your first point of contact and will schedule and assess your unique situation. She has been formally trained in Frenum Assessments as well as customer care. In her free time she loves spending time with family and friends, reading and bowling. Fun Fact: She loves football. Go Bucs!
Brittani - Tongue and Lip Tie Assistant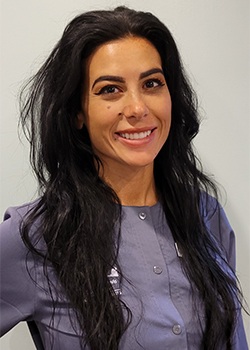 Brittani is a Florida girl and loves the sunshine. She is passionate about dentistry and has expanded her training to include frenum procedures. She is a Certified Expanded Functions Dental Assistant and has been trained in Frenum Assessments and post-operative stretching. She assists Dr. Maggie during procedures and coaches patients and parents on post-op stretching and aftercare. She enjoys hanging out with her siblings, watching movies, going to concerts, visiting food and wine festivals and keeping up with fitness. Fun Fact: She is a very talented artist.